Tap the full potential of your beverage program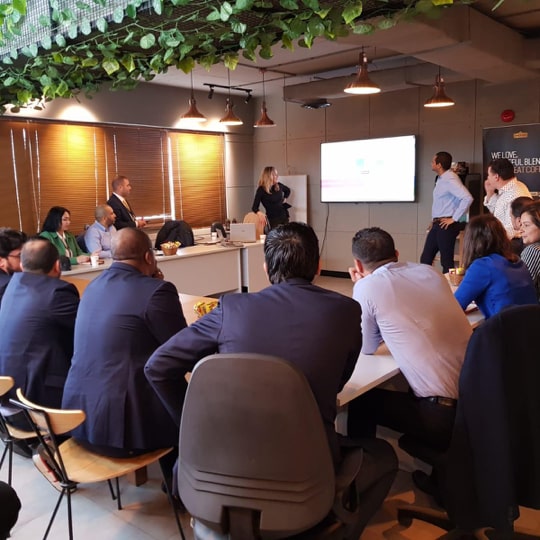 The right solutions for your beverage needs
Tastes, trends, technology and market conditions continually evolve. Keep up by using our beverage solutions, offering the right mix of products and dispensing equipment to meet the needs of your market and your budget.
A beverage program can do a lot for your bottom line. The key is to give your operation a distinctive edge and competitive difference to meet your customers' preferences without sacrificing quality and efficiency. And we can help you do all that – and more.
With a variety of beverage equipment to choose from and a multitude of drink selections, we offer several types of coffees (bean-to-cup, instant, capsule or liquid), teas, and water programs with customized solutions. Our beverage offerings also include soda, cocoa and syrup mixes.
We focus on determining the best beverages and dispensing equipment for your business so you can focus on giving your customers the best drinking experience.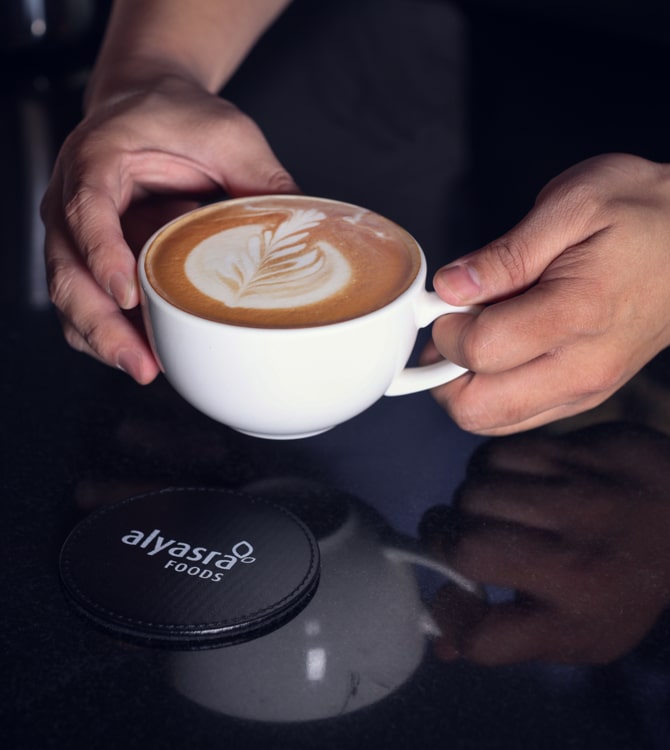 Return on your investment
Data shows beverages are increasing in popularity on menus, meaning any investment or optimizations made to your program is likely to pay off by driving better sales and repeat customer visits. Take these facts into consideration:
The fastest-growing drinks are mochas, lattes, mocktails and cappuccinos.
Coffee is the most widely consumed beverage among adults with 62% of consumers having purchased a hot specialty coffee drink during an average month. Iced coffees, cappuccinos, lattes and espressos are the fastest-growing coffee items.
Alyasra Foods has a complete in-house beverage department that provides, installs, maintains and services equipment for major suppliers of coffee and hot chocolate. Our service technicians inspect, clean and replace internal mechanisms, performing preventive maintenance to reduce downtime of vital equipment.
Our customers have direct service supplied by Alyasra Foods employees instead of outside subcontract services. This insures a quicker response time, attention to customer service, and equipment needs.
We have in-house beverage department and training centers in Kuwait, Jeddah Riyadh, and Dubai.
Thirsty for a better beverage program?